Just posting for the record - if anyone ever reviews our history one day and wonders... why did The Khans stop playing reloaded.
This image should answer all questions
We waited over 2 years for wipe - and the new season was total shit. No PVP loot atop the list of crimes against the community.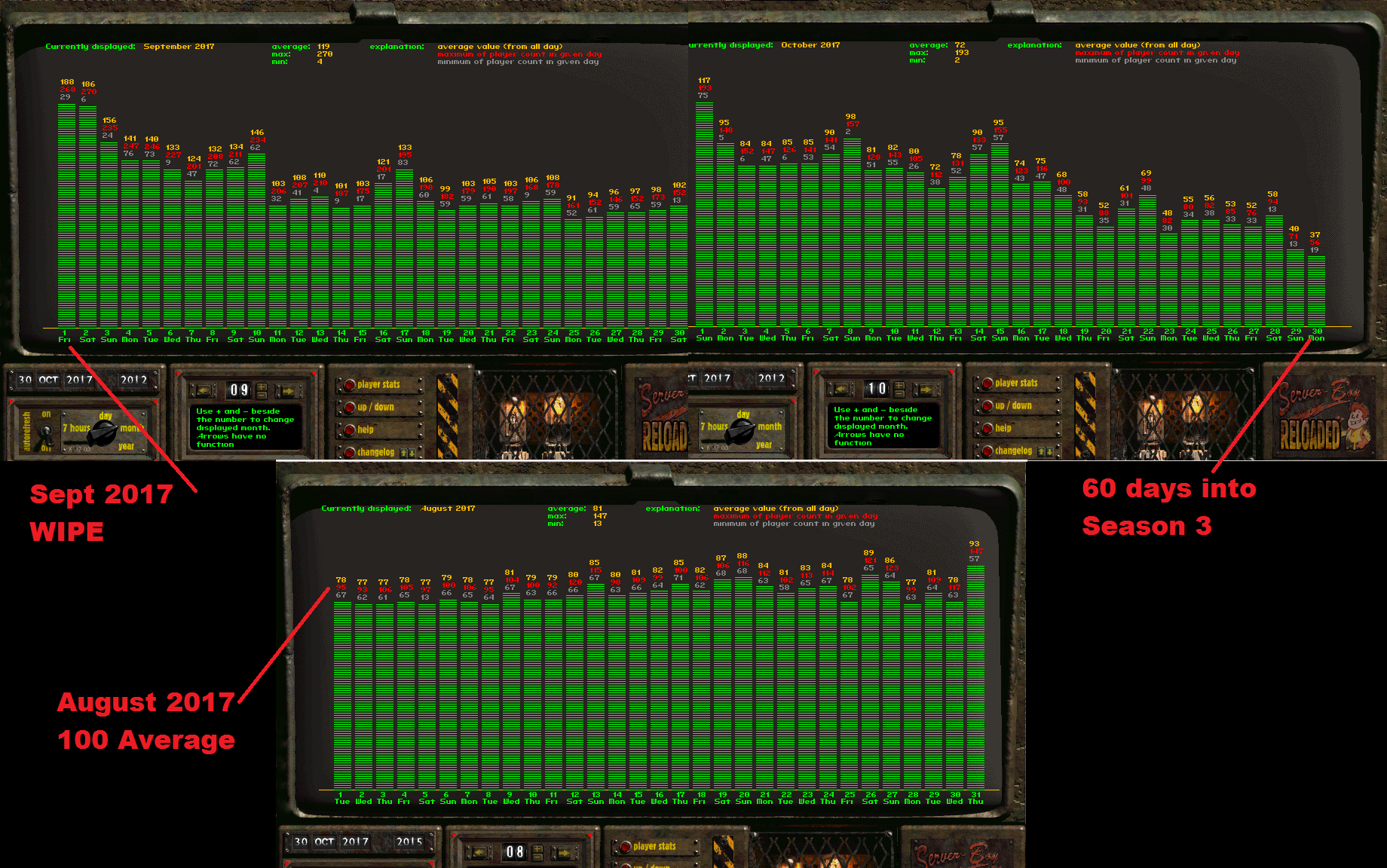 To go from a 100 strong average player base, to a boosted 180 player count after wipe, (which should have lasted for months) only to tank to a less than 40 Player average in less than 60 days...
Thats a loss of 2.3 players per DAY. Brutal.